Book 2 of 3: Engaged in War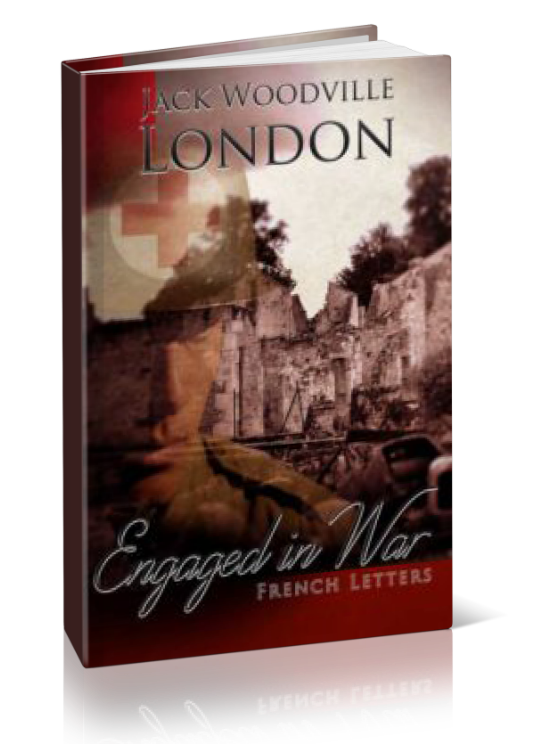 Jack London has done an excellent job in following Virginia's War. This second installment in the trilogy follows Will Hastings through his service in France. It ties Will back to his small Texas hometown and carries forward the story told in Virginia's War very well. The author has done a great job in researching this novel and truly brings the story to life. I very much look forward to the third installment of French Letters!
AMAZON REVIEWER
Jack London really understands small town life, and has done an incredible amount of research so he could add details to make this story come to life. Waiting for the 3rd in the trilogy!"
LEEANNE, GOODREADS REVIEWER
---
This book is a part of a series
Click to view others in the series.
Book 1 of 3: Virginia's War
CONTINUE READING →
Book 3 of 3: Children of a Good War
CONTINUE READING →
---
French Letters: Engaged in War is the second volume in the French Letters trilogy. The companion to French Letters: Virginia's War, it is the story of Will Hastings, an army doctor caught up in the D-Day landings in Normandy and the drive to capture St. Lo, France. Isolated from Virginia Sullivan and the events taking place at home in Tierra, TX, Will faces the demands of combat surgery under fire. He is also coping with the losses of his brother, his friends, and his connection to home. Historically accurate, precise and taking place at exactly the same time frame as the events in the first volume, French Letters: Engaged in War is a novel of the will to survive when war, distance, loss, and the uncertainty of the future separate a couple far beyond the breaking point.
#1 Best Seller in War Fiction on Amazon Kindle
Spent several weeks on the Austin American-Statesman bestseller list
Behind The Book
Behind the Book: The Army medical corps in Operation Overlord, Calvados brandy, Poor Clares, and the destruction of St. Lô, France French Letters: Engaged in War follows the lives of army doctor Will Hastings and French novice Géraldine Dupré, a nun forced to flee to her family's farm when the United States army bombs St. Lô, France during the invasion of Normandy. What is the story behind them? Calvados is both a brandy and a region of Normandy in France, where it is distilled. Normandy is approximately the size of Maryland and, in 1940, had a similar population. Almost all its people lived on farms or in very small cities. Very few Americans knew anything about Normandy or Calvados before June 6, 1944, when the allied armies staged the largest armada landing in history. Between June and August, 1941, more than two million American, Canadian, and British soldiers, sailors, and airmen flooded ashore and into the French countryside to engage Hitler's army in the invasion of Fortress Europe. The American army landed doctors in Normandy within a few hours. On the first day alone the US suffered some 5,000 killed and wounded between two beach landings and the parachute and glider landings. Although much of their medical equipment was still 'afloat', army doctors began to perform surgery inside captured German pill boxes and in tents on both Omaha and Utah Beaches. Seriously wounded cases were operated on within four hours, an unimagined goal in the history of war, and the first use of penicillin meant that far men more survived wounds, open fractures, and even diseases than ever before. The proximity of field surgeries to battle meant that doctors and medics were wounded and killed at the same rate as combat troops. The American military goal was the city of St. Lô, a crossroads provincial capital some twenty-five miles inland from Omaha Beach. As American medical staff soon learned, it also was the center of the production of Calvados, a stiff brandy that, as one doctor described it, "what we didn't drink we used for anesthetic." It was produced on the apple and pear farms that filled the hedgerow region of France. As for St. Lô itself, it was a medieval town with two cathedrals and a stud farm of thoroughbred horses with a lineage that dated back to William the Conqueror. American bombers attacked St. Lô on June 6 and 7, but ground fighting across Normandy was so intense that the city itself was not approached by American infantry troops until July 7. Three American divisions continuously attacked the stoutly defended city for twelve days and suffered 11,000 deaths in the assault. The first American soldier to enter St. Lô was Major Thomas Howie, whose troops put his flag-draped body on the hood of a Jeep and drove it into the city to honor his courage and leadership. He was placed on the steps of the rubble of the Church of St. Croix, from which the Poor Clare nuns had been driven out during the bombardment. The Poor Clares, a small Franciscan order whose vows of poverty and silence dated back to 1212, were the oldest order of nuns in northern France; none remain in St. Lô, although after the war some survivors became part of an order of Poor Clares in Ireland. The battle for St Lô destroyed the city, with more than 95% left in complete rubble. When the war moved on, the Irish Red Cross undertook to build a hospital near the stud farm in St Lô. It was funded entirely by donations and staffed by Irish volunteer doctors and nurses. Irish author Samuel Beckett, who would go on to earn the Nobel Prize for literature, was an ambulance driver for the hospital. In a broadcast to Ireland he observed that the city was so devastated in the battle that it became known as the Capital of Ruins. By that time the allied armies that captured Normandy had sustained more than 225,000 casualties, together with almost 40,000 French civilians who were killed in the attack. There was not enough Calvados to anesthetize all the wounded or relieve the suffering of the dying in Normandy. It was into this hellish landscape of destroyed cities, devastated farms and villages, war-polluted rivers, tens of thousands of casualties, and relentless German shelling that Army doctor Will Hastings entered when he left his landing ship, stepped onto Omaha Beach in search of a field hospital, and found Géraldine Dupré, the Poor Clare. This is the story behind Engaged in War.
Book 1 of 3: Virginia's War
French Letters: Virginia's War is a poignant novel that earned uncommon critical acclaim, being named a finalist for "Best...
CONTINUE READING →
Book 3 of 3: Children of a Good War
Some bombs lie buried for decades before they blow up and hurt someone. Now, forty years after World War...
CONTINUE READING →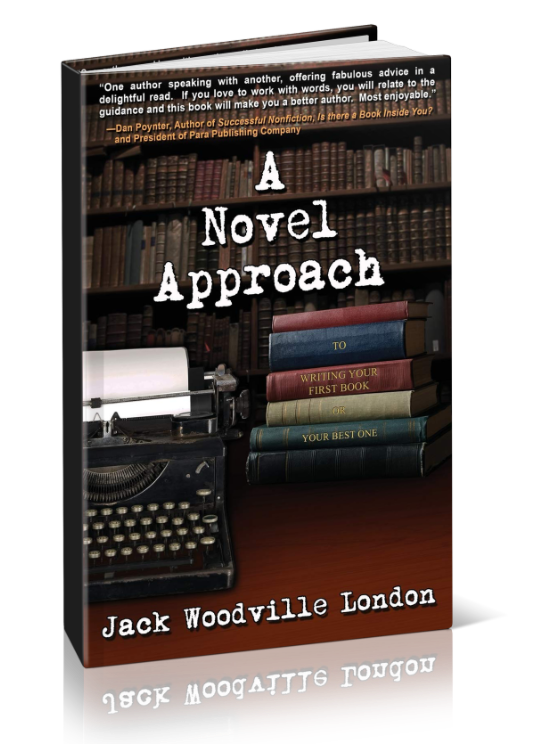 A Novel Approach: To Writing Your First Novel, or Your Best One
Characters. Conflict. Dialogue. Story arc. Editing. You can do this! In many respects it's like building a home or...
CONTINUE READING →